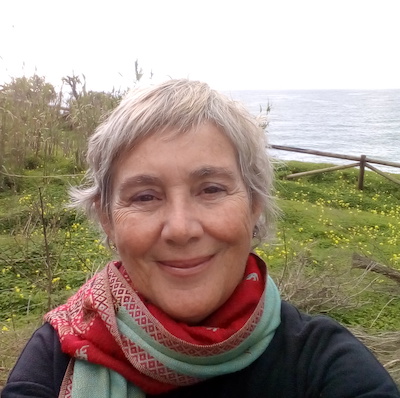 ​Tell us about your occupation.
I am a Portuguese Clinical Psychologist who works between the Algarve, Portugal (April to October) and Santa Maria, Sal, Cape Verde (October to April).
Why did you choose to go into your particular field of medicine/healthcare?
When I started to study Psychology the reason was to have a certified background to relieve people's psychological pain.
Some years later, I now see that psychological health needs an integrative, and even an intuitive approach, beyond the academic theories, which are changing. I mean psychological pain is interconnected to physical, emotional, spiritual and systemic pain (e.g. for the latter, see forced immigrants). My method meets the person's needs along the time of consultations.
Where were you born?
Luanda, Angola
Where have you been?
I have been working in Portimatildeo, the Algarve, and Boavista, and Sal islands, on Cape Verde.
Medical style you grew up with?
I studied and grew to understand psychology through the lens of the psychodynamic theory. It gives an accurate listening and observing attitude by both reading the verbal and non-verbal signs. Therapeutically plans are adjusted according to people's needs, so, person centered, These may include guided meditation, relaxation methods, breathing techniques based on yoga, neuromuscular tapping (from Donna Eden energy medicine), being mindful (e.g. Thich Nhat Hanh ).
Your views on health in your own home?
At home, we do hold brilliant health practitioners and researchers in many different fields. One renowned neuroscientist is the Portuguese Manuel Damaacutesio.
The book that changed your life?
So many! I guess that in adolescence, reading Dostoyevsky brought me the world of deep psychological characters, situations and even pain (e.g. Crime and Punishment, The Karamazov brothers...). At a younger age, fairy tales opened the world of dreams, of overcoming difficulties, of different emotions, and of "happiness ever after". These influenced the later interest of Zen of Buddhist ethics, and even psychological practices (e.g. Tara Brach, Ph.D., Jack Kornfield, Ph.D).
What is the most difficult aspect of your work for you to accept?
When I see that I made a mistake, e.g., informing of a possible cause too soon. However, It made me cautious and more attentive to the person's own rhythm and time.
What are you most proud of/grateful for about your work?
When paid or voluntary work makes a difference in the life of people for the better. One of the latter patients lost a long-life fear by understanding where it came from.
Tell us something about the communities that you serve.
Their capacity of insight, and their warrior essence which they are not aware.
What is your go-to home-remedy for a cold?
Mine is honey and ginger tea.
What is the best advice you've ever received?
That is is alright not to know all responses, but I can search for them and then give the feedback later (from an elder teacher of Sociology).
Favorite place to be?
Nature, historic cities.
Is there a piece of music, composer or artist that gives you strength and/or healing?
There are many as I love music since a young child. Lately, Estas Tonne & Family. One example of healing music from these special artists "Introspection" by Estas Tonne, "Mother of Souls", Estas &Family.
What is your greatest strength as a provider?
Believing in the "alchemical oven", sometimes there is no cure, but there surely is transformation. My quote. : )
What does self-health mean to you?
Nurturing and pampering ourselves with good thoughts, good words, foods, exercise, spiritual practices (in short, with good dharma). Being responsible for our own well-being, learn to be responsible for it.
Car, bike, or...?
Car and lots of walking.
Sandra's Trusted Colleagues

Learn more about the health professionals in Sandra's trusted network. Hover over the markers to see who's on the map.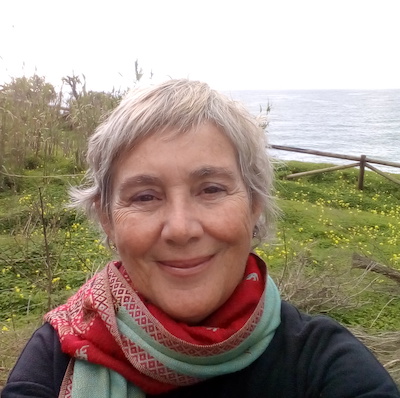 Sandra Cardão
Clinical Psychologist
CLINITUR
Santa Maria Cape Verde
CV
Accepting New Patients
Insurance Accepted
Self-pay
---
"Be the change that you wish to see in the world."
— Mahatma Gandhi
Sandra's Top 3 Topics of interest
Depressions
Multiproblem families
Trauma
Kinnected is working to reduce isolation amongst health professionals. Soon you will be able to connect and share with your peers for engagement and support. Bring new resources to the table and ignite new ideas!
Search for Another Health Professional