Health Practitioner Profile
Lora Wollaston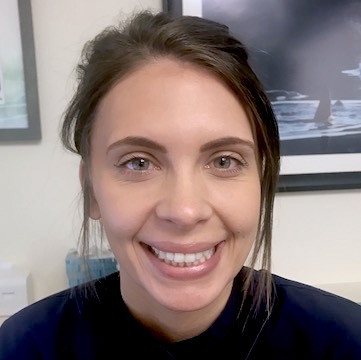 ​Tell us about your occupation.
I am a dental hygienist working at a private practice with one Dentist. I perform general dental cleanings, periodontal therapy, X-rays, dental impressions, placement of restorative fillings, oral cancer screenings, assessment for gingival diseases such as gingivitis and periodontitis, and educating patients on preventative care.
Why did you choose to go into your particular field of medicine/healthcare?
I loved going to dental appointments as a child and always looked forward to my next visit. I joined a running start program in high school that offered dental assisting and completed a 2 year program. It was there that I realized my passion for oral health. I knew I wanted to be a hygienist so I could help others keep their mouths and bodies healthy. I was able to get a dental assisting job at age 17 and worked as an assistant for 6 years while I took my prerequisites for dental hygiene school. Ever since then I have gotten great joy from caring for patients and helping them achieve optimal oral health. It is my true passion and I'm so glad I realized it at such a young age.
Where were you born?
Seattle, WA
Where have you been?
I have lived in the Seattle area my entire life.
Medical style you grew up with?
Regular Doctor and Dental visits.
Your views on health in your own home?
I'm all about preventative care. Take care of yourself now and do the necessary precautions so you can enjoy a happy, healthy life.
What is the most difficult aspect of your work for you to accept?
Non-compliant patients. When I get very passionate about helping patients get healthier but they do not consider it a priority at that time in their life, it makes me sad. Especially when I see that it's affecting their body or exacerbating existing diseases through the oral-systemic link.
What are you most proud of/grateful for about your work?
I am most proud about the way I've learned to handle patients with high dental anxiety or very sensitive teeth. With the combination of numbing gels/rinses and a gentle touch, i'm able to turn patients around and have them enjoy their dental visits again.
What is your go-to home-remedy for a cold?
Cold medicine and rest.
What is the best advice you've ever received?
Smile and enjoy every moment in life.
If you could stay home with a cup of coffee three days a week and research any area of health that pertains to your occupation, what would it be and why?
I would research the oral-systemic link in depth. I think it's so interesting how having gum disease can have an affect on diseases in the rest of your body. For example, gum disease is now connected to causing alzheimers. I would like to know more about this and better understand how it all works.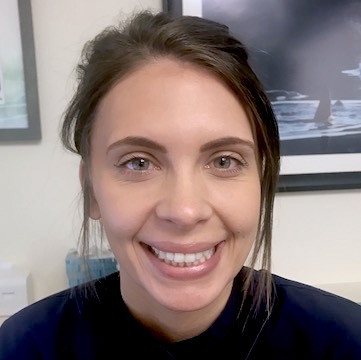 Lora Wollaston
Dental Hygienist
Seattle, WA United States
---
"Be true to your teeth or they will be false to you."
—Robert S. Rauch
VISIT WEBSITE
---
Lora's Specialties
Personalized, innovative approaches around people's needs, Gentle and thorough dental cleanings, Relief for people suffering from dental anxiety
---
Lora's Top 3 Topics of interest
Oral-systemic link
Fluoride
Implants
Kinnected is working to reduce isolation amongst health professionals. Connect and share with your peers for engagement and support. Bring new resources to the table and ignite new ideas!
Search for Another Practitioner