Oceans Inside: My Inner Relationships with Grief, PTSD, and Spasmodic Dysphonia
It is our unexpressed sorrows, the congested stories of loss, that, when left unattended, block our access to the soul.
Francis Weller
---
But rejoice to the extent that you share in the sufferings of Christ, so that you may also rejoice exultantly.
1 Peter 4:13
---
Grief is powerful. And I have come to understand the paradox that deep joy is married to grief. Dear reader, I entreat you to discover this in your own way. My way is through the lens of spirituality, rather than through organized religion or allopathic medicine. I am hopeful my way can assist you in finding your own way.
I took the circuitous route. More than fifty years into my life, I began to unravel layers of pain with guidance and a deep commitment from my therapist. In grief, I found intimacy and freedom. The deepest joy was discovered when my heart cracked, revealing love and loss.
Grief takes its seat on a boat in a dark ocean with little more illumination than a crescent moon to witness your pain. The vessel luffs in irons, as though anchored in time, while the ebb and flow of the ocean under and around you threatens to swallow your wholeness.
Bear witness to my story as I chart the course to return to health and innate wisdom, the vast oceans inside.
I struggle with three conditions, marked as a series of events that have cast shades of sorrow throughout my life. Each initiated at different time intervals, these conditions swirled together to form the perfect storm. To survive this apprenticeship with sorrow, I have become a seeker and a healer, navigating a miasma of loss. I am not alone: the pervasive taboo of feminine melancholy forces circumspection. I think that grief may be a metaphor for womanhood in general—a constant process of negotiating challenges that takes on a resounding tenor when gender roles inscribed as compliant, service-minded, and nurturing, remain tropes for feminine identity. As women, we seem to grieve for collective as well as private woes.
My Son's Suicide
You left ground and sky weeping, mind and soul full of grief. No one can take your place in existence, or in absence. Both mourn, the angels, the prophets, and this sadness I feel has taken from me the taste of language, so that I cannot say the flavor of my being apart.
Rumi
---
The most recent event occurred over five years ago, and I live each day trying to make sense of the unthinkable. I have an emptiness that is not easy to fathom. Who imagines one's child could feel desperation so profound as to put a gun in his mouth? The reverberations are so resounding as to dent my will to live, as well. I experience his agony in some way every day, riddled with a dark dysphoria. The paralyzing numbness is not new to my life; but the depth and breadth is.
Shock and dissociation set in and engulfed me for at least two years following Reed's death. My body became a stranger to me, and simple ritual acts, such as eating and sleeping, somehow left me. My psyche and its shell were unsafe places. My brain changed. My thoughts were shrouded in a fog. I had to relearn what should have been instinctual. Breathing was arduous. I became asthmatic, and the tremor in my vocal chords caused my speech to be telegraphic, as if I were communicating in a faulty code as difficult to decipher as it was to transmit.
As though I'd stepped through a portal which reels me back to some primal trauma, a dire need to get to the core of PTSD and SD presented itself.
Spasmodic Dysphonia (SD)
Clearly she was expected to say something, but panic at having to speak stole the thoughts from her head.
Shannon Hale
---
I had lived with dysphonia for some 40 years before my son's suicide. Spasmodic Dysphonia is a chronic vocal cord condition, most notable for wavering or short, interrupted speech. It is a form of dystonia, though localized in the vocal cords, rather than, for example, as an arm tremor. There are different classifications of SD, depending upon the specific involuntary movement or lack of muscle movement in the cords.
Incidentally, I had undergone a double bunionectomy at age 15. Decades later, I began studying foot reflexology and discovered that the very precise section of my foot, which still causes pain, reflexes directly to the vocal cords. Subsequent research from an acupuncturist in Santa Cruz reveals that a huge percentage of patients with Parkinson's (which SD mimics) has undergone foot injuries or surgeries. At this date, I am scheduled for my first session with a Naprapathic doctor, who works with fascial adhesions too painful for me to tend to on my own.
Rape, PTSD, and Dissociation
Trauma is personal. It does not disappear if it is not validated. When it is ignored or invalidated the silent screams continue internally heard only by the one held captive. When someone enters the pain and hears the screams, healing can begin.
Danielle Bernock
---
Not surprisingly, another traumatic experience occurred within the year after my foot surgery, which tipped me off the edge into my primary experiences with dissociation. What began as a party at a friend's ended with me being sick from drinking beer. A boy I knew took me outside on the lawn, telling me he would take care of me. I was inebriated and he was strong. He ripped my clothes off, forced himself on me, and left me bloodied and stunned. As I lay there, crumpled and lifeless, I remember my spirit taking leave of my body. I couldn't scream; I could not find my voice. A group of boys approached me. They knew me, sized up the situation, and walked away. From that moment on, I began to shut down.
Rape in the 1970s was still considered a fault of my own, and I remember feeling dirty—just as the script required. Alone in my room, I recall not knowing where I was; I could not locate my bearings. I was lost on all levels. Trauma had transported me into existential oblivion. More than my innocence was taken that day: I had lost my soul. It was stolen from me. Silence became my cloak and my prison. My voice was the first to go. When I spoke, my words crackled, and utterances were eclipsed by guttural sounds. My vocal cords and the ability to articulate clearly were permanently scarred.
However, I did not receive a PTSD diagnosis until the ripe age of 50, after living with self-doubt, low self-esteem, and constant fear since early childhood.
A Disabled Brother
When you focus on someone's disability you'll overlook their abilities, beauty and uniqueness. Once you learn to accept and love them for who they are, you subconsciously learn to love yourself unconditionally.
Yvonne Pierre
---
My two older sisters and I had a younger brother, born just before my second birthday. He came to us with profound developmental disabilities, preventing him from speech and using fine motor skills. In his 50 years of life, he was never able to take a step on his own or cradle a fork. His body was twisted and taut. He was somewhat difficult to look at. He was wheelchair-bound and severely scoliotic. I adored every single thing about him.
He was born in 1961, a time when it was considered normal to send such outcasts away, never to be seen again. Our mother's advocating voice kept our brother with us as long as possible until his needs became too great for home care. He was then institutionalized--no other resources were available. Our mother's time was then voluntarily consumed at the institution, where she helped out, so she could be near her son. All of her attention was diverted from her three little girls, which left us wounded and alone.
Our parents were naturally distraught. Unfortunately, our Victorian New England household kept quiet, as our parents deemed it necessary to bandage a deep wound. The family ethos was to stuff feelings inside. In an environment of open cuts hemorrhaging from our entire family, I felt it incumbent upon me to exude a stature of joy and hope.
I carried on this air of coolness, even as it co-existed with wrenching pain, as long as I could. Eventually, as I began to learn a variety of healing modalities, I discovered there was no way to continue my life as I was playing it out. I began to notice unusual gifts. My brother had taught me to see and feel with my heart, and I'd eventually discover, as I studied massage therapy, that I was an empath. Before I could ascertain the English language, my "disabled" brother had taught me non-verbal communication.
Healing
The deeper that sorrow carves into your being, the more joy you can contain. Is not the cup that holds your wine the very cup that was burned in the potter's oven?
Khalil Gibran
---
This is where my healing began, though I did not identify it as energy work until I studied the more widely encompassing realms of Tantric healing, Quantum Touch, Reiki, Ayurveda and massage therapy, in the decades to come. I'd also begun receiving acupuncture treatments, as well as Hakomi, Polarity, Craniosacral, and Orthobionomy therapies.
The climates of Boulder and Santa Fe lent themselves to natural healing and education—particularly in light of the fact that until about 20 years ago, there were few allopathic findings for the strange phenomena of Spasmodic Dysphonia. I always knew there was more to the swirling storm of discomfort than a physiological anomaly---that my speech is impeded by endless internal pain. Therefore, I've refused to blanket my speech with Botox injections into the cords, so I might maintain a temporary composure that is comfortable for others, yet not a true solution for me.
No one alternative or allopathic treatment option has offered a solution as yet, but a culmination of efforts has strengthened me to my present state. Life truly did not begin until 10 years ago, when I started receiving education on PTSD. I began to understand myself, past behaviors, and my triggers fully. Self-forgiveness set me free, acknowledging that I'd done my best. Now, in my later years, my career blossoms, just as my energy begins to wane.
Today, I grieve what is lost and might have come to fruition had I healed sooner. My energy, aside from bodywork, goes toward my two living children, who are vibrant and creative young philosophers, active doing what they love.
I've come full circle. What I was able to see and navigate through childhood and adult years has taken a seat in my body now. Optimism and the study of metaphysics cut through black clouds, revealing the nature of my healing, pointing to a common thread: grounding myself in bodywork, making efforts to connect and be heard, and continue ongoing studies in Ayurvedic nutrition, and Eastern healing modalities.
Because of the unfathomable beauty of my brother, who is the foundation of healing in our family, spiritual practice has become a way of life. His loving energy, eight years since his death, still carries through in my life each day. I owe him gratitude for his silent perseverance. He and my son Reed are my angels.
In Heaven a clear azure sky
On Earth a carpet of
Scattered cherry blossoms
Issa
---
The Nexus of Grief and Joy
Mystics across faiths and ages have long understood the nexus between grief and joy. Both remind us of the sacred, connecting us with something greater than ourselves. Although grief seems to weigh us down, it gives us pause to honor what is essential in life. It permits us to glimpse mortality and immortality. Although joy seems to lift us up, both joy and grief take us to the sublime, once we are wise enough to accept the beauty of both. The essentially spiritual nature of both grief and joy can bring us to the embodied experience of the union of opposites, whose then singular path leads us into a deeper communion with life.
The ocean is a vast and often perilous place that requires delicate maneuvering, personal and sacred, in order to return to calmer shores. As co-captains of destiny, we glimpse eternity when we struggle with grief. The only way to survive tempests is to chart a course through them. That process brings us closer to life's source. My journey to peace and safe harbor has just begun.
More Stories from Kinnected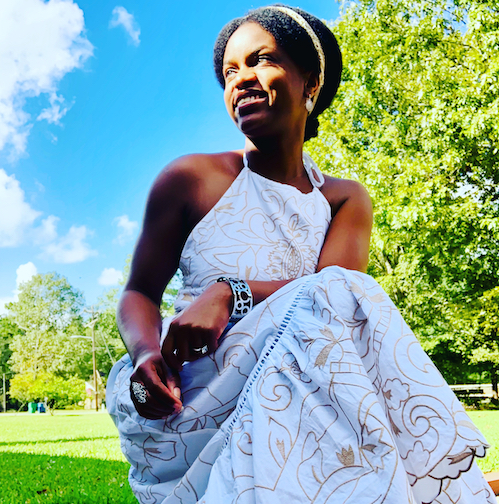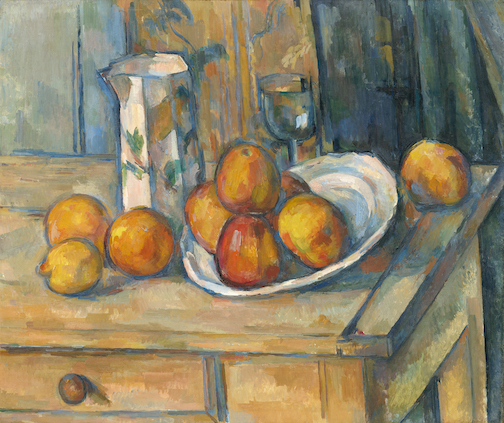 Coping With Grief
"For me, moving backward was the right direction." In a time when the pandemic is taking so many people from their loved ones, writer, Lee Norris, who became a widow in her early eighties, offers a three year's perspective to those who are just beginning the journey.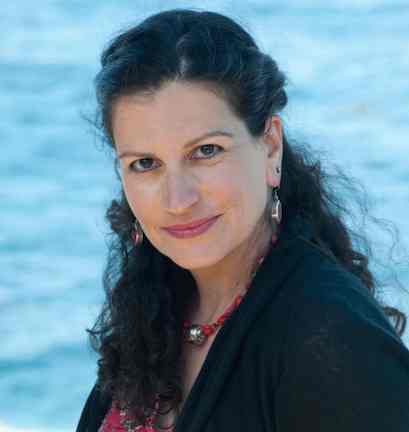 A Day in the Life of Nassim Assefi, Global Physician, and Public Health Innovator, Seattle, WA USA
It's a privilege and sacrifice to be a health provider in a time of public health crisis. While there may be greater occupational risks, it's deeply meaningful to be a helper and a gift to have the skills to take care of others. Health practitioners are human beings just like everyone else. We struggle with the same challenges--e.g. childcare, unhealthy habits, stress, and self-sabotage just like others do.