Welcome to the Global Health Directory
Uniting the Global Community to Redefine Health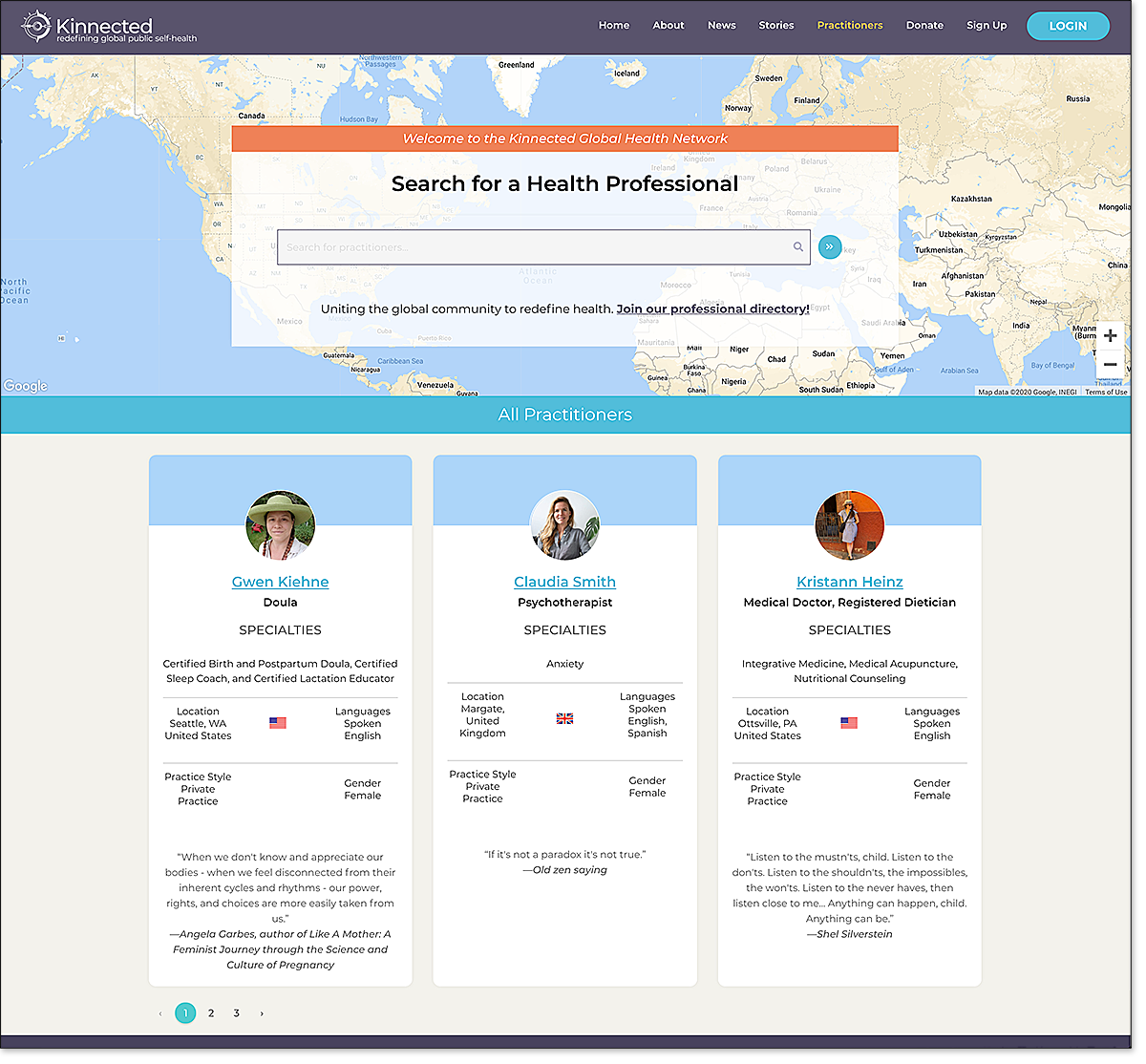 Pay an annual fee based on revenues and practice size
Connect and share with your peers for engagement and support
Present your vision and philosophy to a worldwide community
Questions? Read the FAQ.
Global health involves many disciplines—including yours. Be part of a community of health professionals whose study, innovation, and practice places a priority on improving health and achieving health equity.
The Global Health Directory offers a place to share your philosophy of practice with people actively engaged in self-health—and could benefit from your expertise. Become a member to gain that exposure. Meet colleagues from around the world to inform your clinical practice, build resiliency, and reinforce your purpose of caring for others. 
What is your setting?
Solo Practice
Group Practice
Community-Based Health Worker
Skilled Nursing or Long-Term Care
Hospice or Palliative Care
Community Hospital
Academic Medical Center/University Hospital
New Graduate (not yet with a practice)
Health Care Administrator
Entrepreneur/Consultant/Coach
Non‑profit/Charity/Community Organization
Retired/Emeritus
On Sabbatical/Leave, Furloughed
What style is your practice?
Western/Allopathic
Integrative/Alternative
Western/Allopathic and Integrative/Alternative
Ayurveda
Traditional Chinese medicine
My own methodology
Other