Welcome to Kinnected—a social sanctuary.
We're Glad You're Here.
When you sign up, you'll get notified of new self-health tools as they become available.
You'll have the opportunity to create a free member account or a paid health professional account listed in our Global Health Directory. LEARN MORE
Important! Please choose a screen name you'll feel comfortable sharing with others. Your privacy and security is vital to us.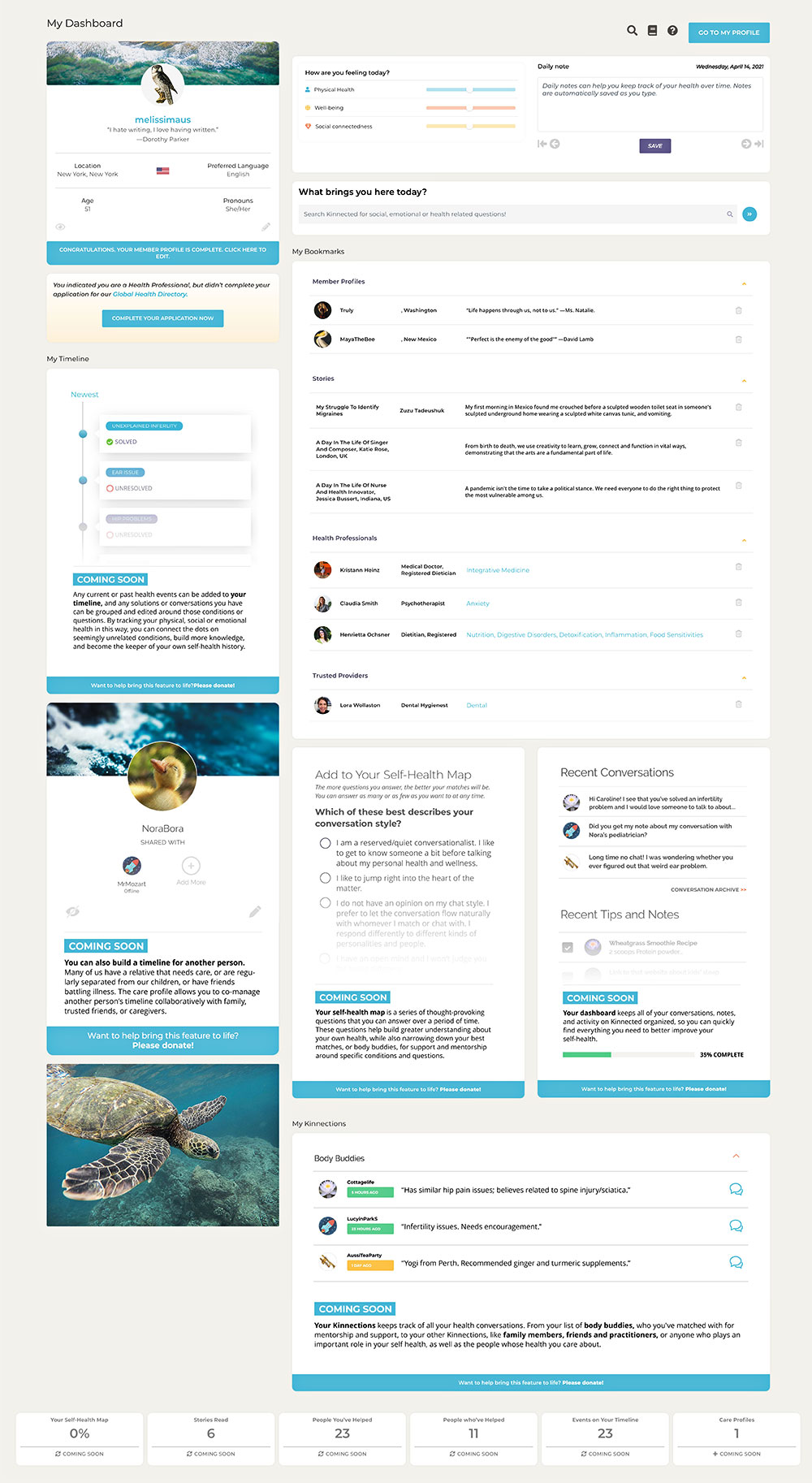 The Kinnected Member Dashboard — Your Arterial Pathways to Self-Health
What Is Kinnected?
Kinnected is a free, world-wide, social sanctuary that helps guide people towards enriching and organizing their self-health, and towards collaborating with others by sharing knowledge and solutions. Through stories and conversations with others who share many of the same or similar experiences, Kinnected aims to level the playing field when it comes to self-health.
All you need to sign up is a valid email address. We won't ask for your real name or picture, and the site will always remain totally free for members. We do not have advertising on the site.
When it comes to your information, privacy and security are of paramount importance to us. To this end, we take every precaution to ensure that your information remains encrypted both at rest and in transit, using the latest in encryption technology. You can control the visibility of your profile, and can change your settings at any time. Read our privacy Policy.
Have questions? Contact us at any time.