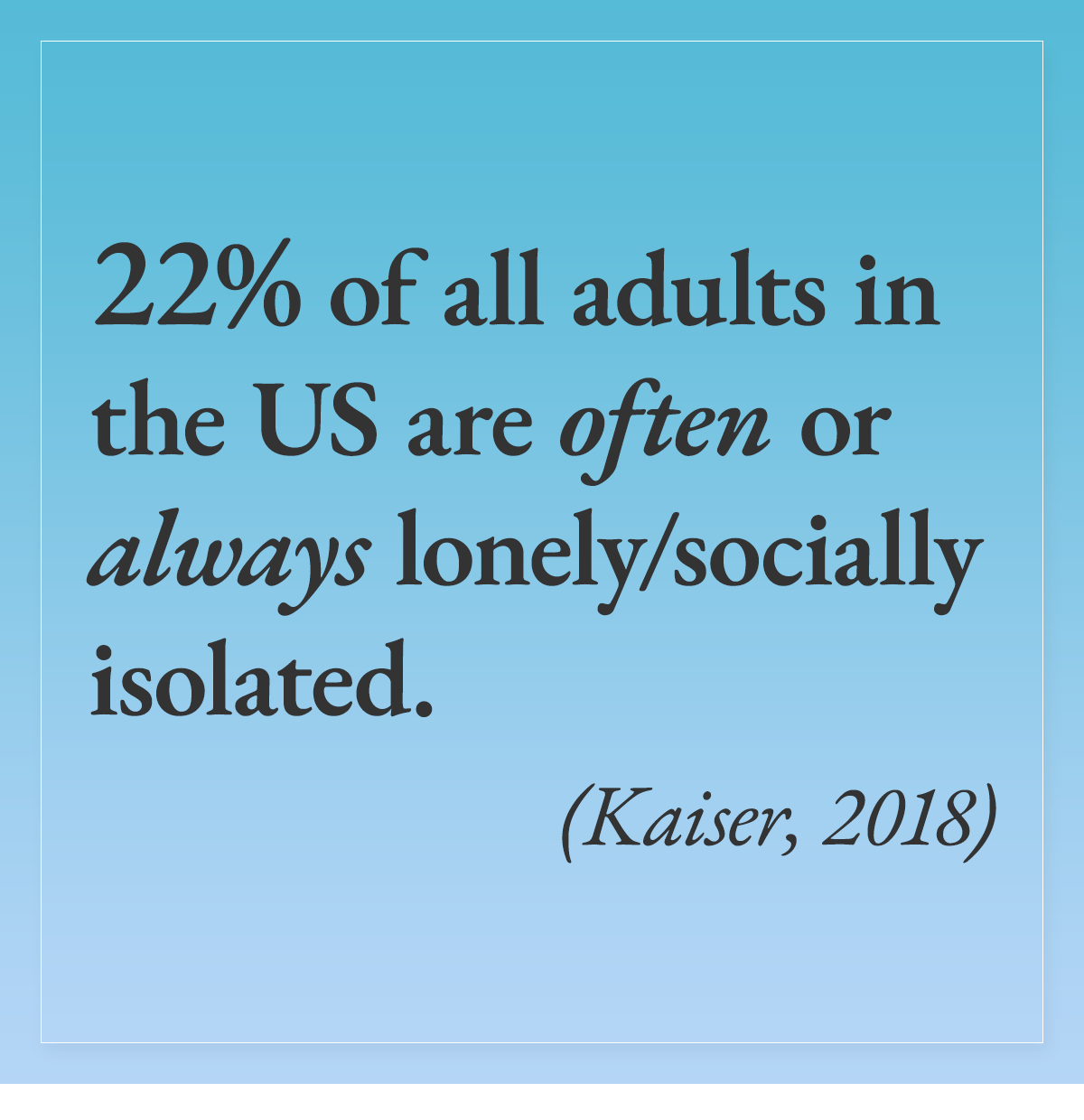 The value of partnerships
The statistic pictured affects people not just in the US, but worldwide, and they do not only affect people—these statistics affect the economy too. The need for better partnerships across business cultures has never felt so imperative. Companies and organizations must find the collective resolve to cultivate one another's vitality.
Kinnected works to grow symbiotic partnerships with organizations that:
Share our principles, and the understanding that we are now working to prepare for future vulnerabilities on a pandemic scale.
Share our mission to develop community resilience through building healthy infrastructure that can withstand an emotional, physical and social health earthquake.
Invest time, values, and solutions structuring technology, economy, health and policy, around essential human rights.
Understand that creativity and flexibility are needed to support a more stable, accessible whole health system.

Kinnected for arts and cultural organizations
Art, music, and stories are essential ingredients of growing healthy communities, and comprise a featured focal area of Kinnected. Kinnected welcomes arts and cultural health organizations that champion mental and emotional health.
Our partnership with SMASH uplifts their mission of helping musicians stay healthy by providing access to free or very low cost: mental health therapy, dental care, hearing protection, an annual doctor visit, support for navigating the healthcare system, and other health services that support musicians' health.