Christine Aramburu Alegria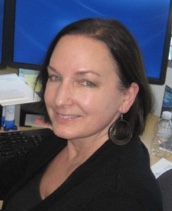 ​Tell us about your occupation.
Life can be really hard when you or a loved one's authentic self is transgender or moves through the world in a gender-non-conforming way. Perhaps you are struggling with issues related to transition. Maybe you are struggling with living a dual life: You present one way at home and another way at work. Or maybe your partner/spouse is afraid of the future. Or perhaps your transfeminine daughter has been invited to a girl's sleepover, and you're terrified her "secret" will be found out. I can help you navigate these challenges. I can help you realize your goals. I help transgender/gender-non-conforming persons and their loved ones live authentic lives in a world that doesn't make it easy.
Why did you choose to go into your particular field of medicine/healthcare?
I have nearly 20 years of engagement with the transgender community. I became involved when a close friend disclosed their authentic identity to me. We looked for information on it, but found nearly none. Searching for help, I accompanied them to a healthcare provider and witnessed disrespectful, callous - indeed cruel - treatment toward another human being already in distress. I knew then that I had to do my part in making positive change. I work with gender diverse adults and those close to them, and I work with families of gender diverse children. My work has been published in national and international journals, and presented at regional, national, and international conferences. I have been a nurse for more than 30 years, and have a PhD in Social Psychology. I am a member of WPATH/USPATH.
Where were you born?
San Francisco, California, USA
Where have you been?
I am fortunate to have been many places. I have set foot in many states within the USA; those where I have spent the majority of my time include California, Nevada, and Washington State. Outside the USA, I have had the great privilege of living and teaching in Costa Rica, visiting Canada, Nicaragua, France, England, and the Netherlands, and best of all, spending time with family and friends in Spain.
Medical style you grew up with?
Conventional Western medicine. Actually, growing up, we were poor and often didn't have access to health care.
Your views on health in your own home?
Do what you can. Start small. For example, if you don't eat any fruits at all, start with eating one piece of fruit every other day, or once per week... Start with what you can do. But do pay attention to what you put in your body and mind. There is so much toxicity and anger and dishonesty all over the media. Be careful with what you watch, read, and take in. Strive for your goals but at the same time, be gentle with yourself. We are all human, and trying and failing are part of growth.
What is the most difficult aspect of your work for you to accept?
How unforgiving people can be of themselves, how much pressure people put on themselves, unrealistic expectations of themselves.
What are you most proud of/grateful for about your work?
I am SO PRIVILEGED to be allowed into people's lives and to be trusted with the most sensitive and intimate parts of their lives. I don't take this for granted and I do everything I can to hold others' vulnerabilities gently in my hands and in my heart.
What is your go-to home-remedy for a cold?
Rest, water, reading, listening to birds, and maybe playing a video game or two.
What is the best advice you've ever received?
Don't be ashamed of trying and making mistakes.
What is your greatest strength as a provider?
I listen carefully. I ask questions that enable one to look at an issue from multiple vantage points. I ask questions that help one delve into and clarify their desires and goals.
Car, bike, or...?
Walking!
Christine's Trusted Colleagues

Learn more about the health professionals in Christine's trusted network. Hover over the markers to see who's on the map.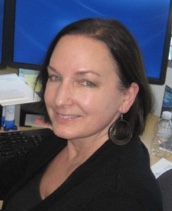 Christine Aramburu Alegria
Life, Relationship, and Wellness Coach, Nurse, Social Psychologist
Alegria Coaching and Consulting
Seattle WA
US
Accepting New Patients
Insurance Accepted
Self-pay
---
"Do one thing every day that scares you."
— Attributed to Eleanor Roosevelt
Christine's Top 3 Topics of interest
relationships and identity
behavior change
nutrition
Kinnected is working to reduce isolation amongst health professionals. Soon you will be able to connect and share with your peers for engagement and support. Bring new resources to the table and ignite new ideas!
Search for Another Health Professional