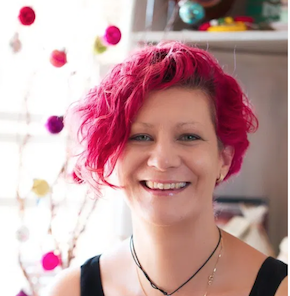 ​Tell us about your occupation.
Alex K is a professional artist, non-fiction author and a spiritual Health & Life Coach who is passionate about helping young adults to remember their soul and to reawaken to their gifts through art. She has published her first book: Light up your soul: healing from anxiety and depression through art and is currently writing volume 2 of the Light up your soul series - an artjournal course to reawaken your gifts. Alex runs art healing courses and workshops in which she is helping her students to connect with the elemental realm and the spiritual world of animals in a creative and healing way.
Why did you choose to go into your particular field of medicine/healthcare?
My own health journey of being burned out and having had anxiety as a teenager led me to study to become a Health and Life coach, so I can help others who are going through a similar situation to overcome and heal from it for good. I believe that when we are misaligned with our soul, we can manifest mental health diseases. My approach I am teaching young adults is to reconnect with their soul through art. I truly believe that art is healing and combining this with my health coaching experiences is beneficial for everyone who is looking for a way out of mental diseases.
Where were you born?
Germany
Where have you been?
I currently live in Australia.
Medical style you grew up with?
Western and herbal treatments (taught by my grandma).
Your views on health in your own home?
Our body is telling us what needs to be healed internally and emotionally. If we are connected with our body, mind and soul, we can heal. Mother Nature has very effective ways of healing our bodies. My mother and grandma were used to find herbs for healing rather than medication wherever possible.
The book that changed your life?
A lot of self help books helped to change my life. It is not a particular book but Gaby Bernstein was definitely one of my life changing authors.
What is the most difficult aspect of your work for you to accept?
I can only help people who are ready to be healed.
What are you most proud of/grateful for about your work?
I published my first book: Light up your soul – healing from anxiety and depression through art.
What is your go-to home-remedy for a cold?
Lemon tea with ginger and coconut oil.
What is the best advice you've ever received?
To trust my intuition.
Favorite place to be?
At the beach.
What is your greatest strength as a provider?
I connect with the elemental realms and spiritual animal messages to bring us healing.
Alexandra's Trusted Colleagues

Learn more about the health professionals in Alexandra's trusted network. Hover over the markers to see who's on the map.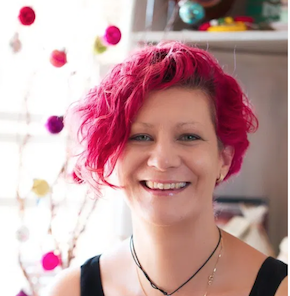 Alexandra Kleinichen
Certified Health and life coach, artist & author
Alex K Healthcoach
New South Wales New South Wales
AU
Accepting New Patients
Insurance Accepted
Self-pay
---
"If you can dream it, you can do it."
— Walt Disney
Alexandra's Top 3 Topics of interest
Art
mental health
spirituality
Kinnected is working to reduce isolation amongst health professionals. Soon you will be able to connect and share with your peers for engagement and support. Bring new resources to the table and ignite new ideas!
Search for Another Health Professional