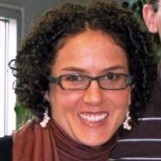 ​Tell us about your occupation.
As Program Manager of a small and growing nonprofit organization, I run the day to day activities that support our mission of keeping local musicians healthy.
Why did you choose to go into your particular field of medicine/healthcare?
My work has always been centered around building the health of individuals, families, and communities - and I have done that in a number of ways. My commitment to increasing access of preventive health services to underserved populations of people perfectly fits supporting the mission of SMASH.
Where were you born?
Minneapolis, Minnesota, USA
Where have you been?
Primarily travels in the USA, brief travels to Europe & Central America.
Medical style you grew up with?
Primarily allopathic, with increasing amounts of integrative care as I grew older.
Your views on health in your own home?
Research options before choosing a path, there often isn't only one path so work to find what works well together.
What is the most difficult aspect of your work for you to accept?
Systemic racism embedded in the structures we work within.
What are you most proud of/grateful for about your work?
The work around destigmatizing the need for mental health support. The work we do to create a welcoming medical home for people, to breakdown past bad experiences with healthcare and to catch issues before they become big and/or devastating.
Tell us something about the communities that you serve.
Working musicians must have access to affordable healthcare to prosper and continue to enrich our community. For decades, Seattle has been a music pulse-point on the U.S. map. The city strongly values the arts as part of what's unique about our culture and identity. At the same time, many of those who create music find it hard to get adequate healthcare. Affordability is a significant barrier – balancing the cost of rent, transportation and food with the cost of health services. Another barrier is the prioritization of sparking emotion through art rather than self-care. We can't let these factors drive musicians out of the Seattle area. Musicians also face unique health concerns: Taxed hearing and vocal chords Repetitive motion injury Rigorous touring creating inconsistent work hours and travel schedules Energy depletion from performance. Comprehensive healthcare – with an emphasis on prevention and wellness – is good for our musicians, our community and our economy. That's where SMASH comes in. SMASH helps musicians be healthy by providing access to free or very low cost: mental health therapy, dental care, hearing protection, an annual doctor visit, support for navigating the healthcare system and other health services that support musicians' health.
What is your go-to home-remedy for a cold?
Rest, liquids, popsicles, neti pots, Epsom salt baths with essential oils
What is the best advice you've ever received?
How big an impact the relationship and communication between a provider and patient has, as it relates to a positive health outcome.
Favorite place to be?
With family.
Is there a piece of music, composer or artist that gives you strength and/or healing?
I am lifted up by just about everyone and anyone who is dropped into and connected their creative inspiration.
Car, bike, or...?
Carpool
Megan's Trusted Colleagues

Learn more about the health professionals in Megan's trusted network. Hover over the markers to see who's on the map.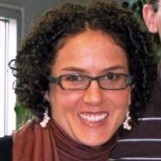 Megan Tucker
Program Manager
Seattle Musicians Access to Sustainable Healthcare (SMASH)
Seattle WA
US
Accepting New Patients
Insurance Accepted
Not Applicable
---
"Hold fast to dreams For if dreams die Life is a broken winged bird That cannot fly"
— Langston Hughes
---
CONTACT INFO
Seattle Musicians Access to Sustainable Healthcare
1700 5th Avenue
Seattle WA
US 98104
2064951285
Megan's Top 3 Topics of interest
The many factors that lead to the perpetuation of systemic racism in the healthcare system and impactful strategies to overcome healthcare disparities.
Kinnected is working to reduce isolation amongst health professionals. Soon you will be able to connect and share with your peers for engagement and support. Bring new resources to the table and ignite new ideas!
Search for Another Health Professional