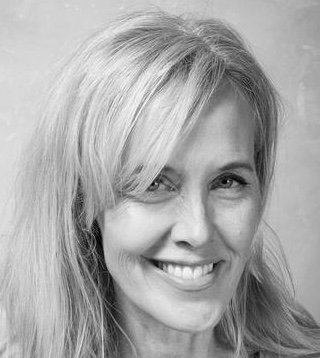 ​Tell us about your occupation.
I am a licensed massage therapist and bodywork, as well as an esthetician
Why did you choose to go into your particular field of medicine/healthcare?
For many years as an esthetician, I was doing energy work, and knew I needed to expand my frame of knowledge to include healing work for the entire body
Where were you born?
Providence, RI
Where have you been?
I have lived in Bristol, RI; Cambridge, MA; Tucson, AZ; Boulder, CO; and Santa Fe, NM. I have traveled extensively in Europe, lived on a yacht in the Caribbean, and owned property in Costa Rica.
Medical style you grew up with?
Allopathic
Your views on health in your own home?
I am quite attuned to my body and my children's health. I believe in balanced health, vs framing illness as the issue in medicine. Considering Bio-energetic or chi, is one way to approach a state of being off-balance. Core issues should be sought out and addressed, Band-aids are only used to assist, as we cross the bridge back to balance.
The book that changed your life?
Reading Siddhartha in high school
What is the most difficult aspect of your work for you to accept?
Closed minds. Those who are unable to see past their fears or make needed lifestyle changes
What are you most proud of/grateful for about your work?
My ability to listen, connect, demonstrate vulnerability, while maintaining healthy boundaries
Tell us something about the communities that you serve.
Most come to me knowing they need to de-stress and stop holding burdensome, perhaps work-related things, even though they may not believe stress is a real issue.
What is your go-to home-remedy for a cold?
Since some colds result from weak immunity during allergy season, I'd look to balance the gut flora with a great (local, if possible) probiotic, take high doses of vitamin C, copious water, and rest, for lymph drainage. If it lingers, I'd take Wellness Formula, coupled with Kick-Ass Biotic and/or make a tea with fresh ginger, lemon, and garlic, then add local honey to it. Another remedy, which applies for so many ailments is Oil of Oregano. I'd also consider metaphysical questions: Why the inner tears?
What is the best advice you've ever received?
That I am driving my own bus, co-creating my life, and I have choices. I trust in the ways of the Universe
Favorite place to be?
Ocean sailing
Is there a piece of music, composer or artist that gives you strength and/or healing?
Choying Drolma
What is your greatest strength as a provider?
The ability to communicate with my client, spirit to spirit, This is about energy. I do not use my brain to communicate, nor listen with my ears, unless required. Many people need connection, to be witnessed deeply, remember their mothers' loving touch, and be held in a safe space.
What does self-health mean to you?
It means taking full responsibility for myself, rather than putting my fate into the hands of someone who cannot take full responsibility for my well-being. Holistically speaking, no one other than me is able to track thoughts, physical sensations, or symptoms, and take informed action in the moment.
Car, bike, or...?
Car and walking. Santa Fe is not terribly equipped for bikes, as Boulder was!
Priscilla's Trusted Colleagues

Learn more about the health professionals in Priscilla's trusted network. Hover over the markers to see who's on the map.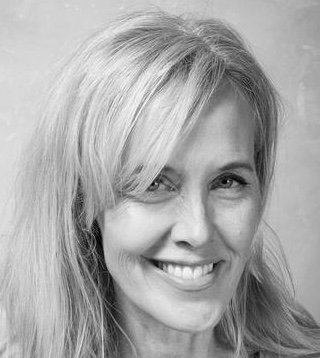 Priscilla Freeman
massage therapist and esthetician
The Oceans Inside
Seton Village NM
US
Accepting New Patients
Insurance Accepted
Government-provided insurance Commercial/private insurance Self-pay
---
"The state of ill health is a moment to moment happening. Healing is a moment to moment balance, bringing awareness to our thoughts, feelings and emotions, and how we respond."
— Dr Vasant Lad
Priscilla's Top 3 Topics of interest
Ayurveda
Ashiatsu
Subtle energy work
Kinnected is working to reduce isolation amongst health professionals. Soon you will be able to connect and share with your peers for engagement and support. Bring new resources to the table and ignite new ideas!
Search for Another Health Professional