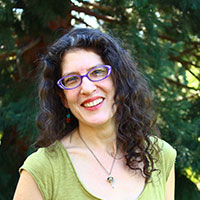 ​Tell us about your occupation.
I am a Registered Dietitian with a Masters in Nutrition from Bastyr University. I am also a Colon Hydrotherapist and Lymphatic Therapist at The Tummy Temple (A Naturopathic Clinic) in Seattle, WA.
Why did you choose to go into your particular field of medicine/healthcare?
I love food and nutrition and have always been interested in my diet and how it shapes the way I feel. I had many digestive issues when I was younger and colon hydrotherapy along with dietary changes and detoxification changed my life! I love supporting people with Nutrition, Colon Hydrotherapy and Lymphatic Therapy to feel their best.
Where were you born?
New Orleans, LA
Where have you been?
I've lived in Louisiana (New Orleans, Baton Rouge and Covington), Bloomington, Indiana and Seattle, Washington. I've traveled all over the world including Europe, Mexico and Thailand. I would love to travel anywhere!
Medical style you grew up with?
Western
Your views on health in your own home?
Preventative and Naturopathic mixed with a dose of Western when appropriate.
The book that changed your life?
Geez....soooo many. How about A New Earth by Eckhart Tolle
What is the most difficult aspect of your work for you to accept?
The unfortunate conflict that is often seen between Naturopathic and Western Medicine approaches.
What are you most proud of/grateful for about your work?
Helping people improve the quality of their lives through healthier living.
Tell us something about the communities that you serve.
I work with people who are interested in improving digestive health, detoxification and optimal health.
What is your go-to home-remedy for a cold?
Chopped garlic mixed in raw honey.
What is the best advice you've ever received?
To thine own self be true.
Favorite place to be?
The Beach!
Is there a piece of music, composer or artist that gives you strength and/or healing?
Many. Off the top of my head the Bjork album Vespertine.
What is your greatest strength as a provider?
Meeting clients where they are so that they can start to change in whatever ways they can that work with their lives.
What does self-health mean to you?
It means doing your best to move towards a healthy balanced lifestyle on all levels (physical, mental, emotional). It's does not mean being perfect.
Car, bike, or...?
Both
Henrietta's Trusted Colleagues

Learn more about the health professionals in Henrietta's trusted network. Hover over the markers to see who's on the map.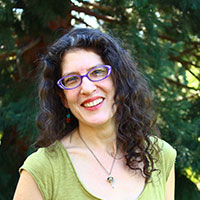 Henrietta Ochsner
Dietitian, Registered
Tummy Temple
Seattle WA
US
Accepting New Patients
Insurance Accepted
Self-pay
---
"These pains you feel are messengers. Listen to them."
— Rumi
---
CONTACT INFO
Seattle
2016 Northeast 65th Street
Seattle WA
US 98115
(206)-237-4515
Henrietta's Top 3 Topics of interest
1. The impact of emotions on health. 2. The importance of whole food traditional diets/nutrition in the age of agribusiness/factory farming/chemical farming/GMOs/. 3. The necessity of detoxification in this new age of toxicity (post WWII).
Kinnected is working to reduce isolation amongst health professionals. Soon you will be able to connect and share with your peers for engagement and support. Bring new resources to the table and ignite new ideas!
Search for Another Health Professional