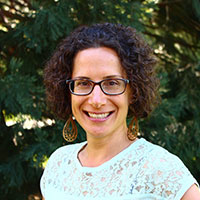 ​Tell us about your occupation.
Treating the root cause of disease
Why did you choose to go into your particular field of medicine/healthcare?
To save lives and healthcare dollars
Where were you born?
Winnipeg, Manitoba, Canada
Where have you been?
All over the US, Canada, UK, Cuba, Bermuda, Mexico
Medical style you grew up with?
Western
Your views on health in your own home?
A clean environment and home protects your health.
The book that changed your life?
Eat Pray Love
What is the most difficult aspect of your work for you to accept?
Bureaucracy fighting to protect the scope of Naturopathic Doctors in WA state
What are you most proud of/grateful for about your work?
Inspired by my patients, grateful to support them on their journey to optimal health
Tell us something about the communities that you serve.
Patients seeking root cause medicine -from all ages and walks of life
What is your go-to home-remedy for a cold?
Elderberry and Zinc
What is the best advice you've ever received?
Talk Less, Listen More
Favorite place to be?
Beach in the sun
Is there a piece of music, composer or artist that gives you strength and/or healing?
I love the ukulele!
What is your greatest strength as a provider?
Compassionate
What does self-health mean to you?
Body, mind and spirit balanced.
Car, bike, or...?
Running!
Jamie's Trusted Colleagues

Learn more about the health professionals in Jamie's trusted network. Hover over the markers to see who's on the map.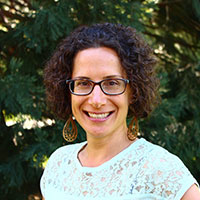 Jamie Doughty
Naturopath
Tummy Temple
Lacey WA
US
Accepting New Patients
Insurance Accepted
Self-pay
---
"Let food be thy medicine and medicine be thy food."
— Hippocrates
---
CONTACT INFO
Olympia
4520 Intelco Loop Southeast, #3A
Lacey WA
US 98501-2160
(360)-228-3772
Jamie's Top 3 Topics of interest
Trust the healing power of nature and your body's inherent wisdom. Don't discount the importance of clean water
whole food and pure air!
Kinnected is working to reduce isolation amongst health professionals. Soon you will be able to connect and share with your peers for engagement and support. Bring new resources to the table and ignite new ideas!
Search for Another Health Professional