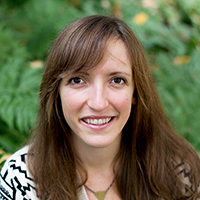 ​Tell us about your occupation.
Naturopathic Physicians act as detectives, guides and teachers in unearthing the root causes of disease, advising our patients on how to address them, and encouraging diet and lifestyle changes to allow health to flourish.
Why did you choose to go into your particular field of medicine/healthcare?
I was drawn very strongly to it and have a hard time imagining doing anything else.
Where were you born?
Wood Acre, California
Where have you been?
Bali, Thailand, Bhutan, Vietnam, Cambodia, Japan, Peru, England, France, Italy, Canada, Roadtripping across the US.
Medical style you grew up with?
Eclectic mix of natural health approaches
Your views on health in your own home?
Daily movement, meditation, eating a diet rich in fruits and vegetables, choosing particular foods based on what my body is craving, plenty of sleep, making space for creativity and fun.
The book that changed your life?
I love to read, but I'm not sure I can name a single book that changed my life. The things that have had the biggest positive impact on my life have been meditation and homeopathy.
What is the most difficult aspect of your work for you to accept?
Working within a world and system that values a conventional one-size-fits-all approach and tries to medicate away symptoms with no attempt to understand why they are there in the first place.
What are you most proud of/grateful for about your work?
It empowers people to learn to be their own healer, to find root causes and address them. I love to assist people with this process.
Tell us something about the communities that you serve.
I help people who are struggling with chronic illness and who are seeking guidance and support in searching for root causes, discovering what is not serving them and moving toward making changes.
What is your go-to home-remedy for a cold?
REST, vitamin C, astragalus, patience and the understanding that getting a cold once in a while is normal and healthy.
What is the best advice you've ever received?
When feeling anxious or afraid, settle into your body and sense your hands and feet.
Favorite place to be?
On a mountain peak, or in a mountain lake.
Is there a piece of music, composer or artist that gives you strength and/or healing?
Ray LaMontagne's album "Trouble"
What is your greatest strength as a provider?
Curiosity about my patients and the desire to understand them and what led to their suffering.
What does self-health mean to you?
Freedom from suffering. (This is not the same as freedom from discomfort) The ability to live life and pursue my dreams.
Car, bike, or...?
Mostly car, bike when I can, walk whenever possible.
Jennea's Trusted Colleagues

Learn more about the health professionals in Jennea's trusted network. Hover over the markers to see who's on the map.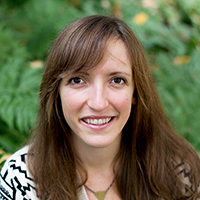 Jennea Wood
Naturopath
Tummy Temple
Lacey WA
US
Accepting New Patients
Insurance Accepted
Self-pay
---
"To live in this world you must be able to do three things: to love what is mortal; to hold it against your bones knowing your own life depends on it; and, when the time comes to let it go, to let it go."
— Mary Oliver
---
CONTACT INFO
Olympia
4520 Intelco Loop Southeast, #3A
Lacey WA
US 98501-2160
(360)-228-3772
Jennea's Top 3 Topics of interest
Ways of calming the nervous system
nourishing the microbiome and helping people reduce toxin exposure in their lives
particularly avoiding artificially scented products like dryer sheets
scented plug-ins
scented candles and detergents.
Kinnected is working to reduce isolation amongst health professionals. Soon you will be able to connect and share with your peers for engagement and support. Bring new resources to the table and ignite new ideas!
Search for Another Health Professional