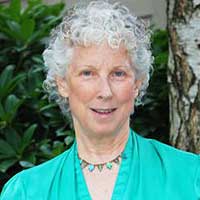 ​Tell us about your occupation.
I like making a difference for people. Giving them insights into themselves and their health and a way to resolve it.
Why did you choose to go into your particular field of medicine/healthcare?
To give me a broader scope of practice, more tools and allowing me an integrative approach.
Where were you born?
North Dakota
Where have you been?
I have spent time in all 50 states, most of Canada, some of Mexico, Great Britain and Ireland.
Medical style you grew up with?
Conventional
Your views on health in your own home?
Natural using food as medicine, supplements as needed, meditation, exercise, walking and hiking.
The book that changed your life?
Too many to mention. Even Cowgirls Get the Blues and Another Roadside Attraction by Tom Robbins; Eating Right for Your Type by P. D'Adamo; How To Raise A Healthy Child In Spite of Your Doctor by Dr. Mendolsohn; The Left Hand of Darkness by Ursula K. Le Guin
What is the most difficult aspect of your work for you to accept?
That I can't help everyone. Everyone's faith in conventional medicine, drugs and big pharma, their fear to trust themselves and change.
What are you most proud of/grateful for about your work?
I am most grateful for my clients' trust and my ability to trust my inner wisdom and connection to spirit. I am proud to be able to blend all my knowledge into a form of wisdom that makes a difference, however small in someone's life.
Tell us something about the communities that you serve.
Mostly women, I enjoy working with teens and college students as well as mothers, singles and men.
What is your go-to home-remedy for a cold?
Ferrum Phos, Vit C and rest
What is the best advice you've ever received?
To go ahead and get an ND degree; Trust that I know what I need to know
Favorite place to be?
In the woods, mountains, by water, Mount Baker Artist Point, Mount Rainier
Is there a piece of music, composer or artist that gives you strength and/or healing?
Currently Michael Franti
What is your greatest strength as a provider?
Compassion and listening
What does self-health mean to you?
How well are you taking care of yourself. Are you eating well, laughing a lot, enjoying life, loving others and yourself? If not what do you need to change.
Car, bike, or...?
Car, some walking, biking if I had one.
Maggie's Trusted Colleagues

Learn more about the health professionals in Maggie's trusted network. Hover over the markers to see who's on the map.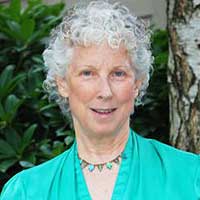 Maggie Fox
Naturopath
Tummy Temple
Seattle WA
US
Accepting New Patients
Insurance Accepted
Self-pay
---
"I have learned that people will forget what you said, people will forget what you did, but people will never forget how you made them feel."
— Maya Angelou
---
CONTACT INFO
Seattle
2016 Northeast 65th Street
Seattle WA
US 98115
(206)-237-4515
Maggie's Top 3 Topics of interest
I would investigate all the types of energy healing
transformation and spiritual well being. How to love life and enjoy it fully in any circumstance.
Kinnected is working to reduce isolation amongst health professionals. Soon you will be able to connect and share with your peers for engagement and support. Bring new resources to the table and ignite new ideas!
Search for Another Health Professional