The morning the doctor called to say I had cancer, I had been watching a report about salt on the local news. The Board of Health had voted unanimously to require fast food chains serving high-sodium food to put salt-shaker symbols on their menus. It was a "who cares?" kind of news story, ordinary, like the day. My husband and I had laughed, as usual, before he left for the day when our cat tried to block the front door. Minutes after he left, the telephone rang. I could barely process or believe a word the doctor said. It was like those moments when we note how routine things seemed just before something unfathomable takes place – the beautiful summer day a child drowns, a lovely visit with a friend who is hit by a car the next day.
A year before, I had begun spotting, a barely visible microscopic faint pink drop of blood. My doctor had reassured me this was of no concern. I had stopped using suppositories of low-dose estrogen, which were prescribed at the start of menopause. I was told the hormone barely entered the blood stream and posed no risk. Months later, I read about the risks in articles I Googled. The spotting started happening fairly regularly after sex. My doctor said this was common. Vaginal walls become thin after menopause, hormones help them rebuild, and I had opted not to take them. Why? To lessen my chance of getting cancer.
The change in sex after menopause has been a topic of discussion among my friends. We and our sex drives have had to work around some pain and soreness. We trade recommendations for products that have and haven't helped, like coconut oil, Astroglide, and organic lubricants from a company in England. The majority of my friends didn't have spotting after sex. The ones who did had biopsies immediately. Articles stress that any bleeding after menopause is suspect. My friends say endometrial biopsies hurt, so I was relieved when I was told I didn't need one.
After a few more weeks of reading articles and feeling anxious, not relieved, I called the doctor and she suggested a sonogram. "I'm not worried at all," she said. "But I know you are." When she saw a polyp in my uterus, I became surprisingly calm. Polyps can cause bleeding, she explained. She said she sees them all the time and they are almost always benign.
I never considered myself a candidate for anything other than "benign". I have no family history of uterine cancer. I never smoked a cigarette. I exercise daily and eat an extremely healthy diet. My blood tests are always within the normal range. I never had the flu or a flu shot. I've rarely even had a cold. How could I go from nothing to cancer?
I lived my life believing I had protected myself from this fate. I made healthy choices that allowed me to deceive myself, to push away thoughts of mortality. Pre- and post- diagnosis, I faced two of my greatest fears—surgery and general anesthesia. Never having had either before, I was terrified of feeling pain, of being carved up, of being put to death, instead of just put to sleep. And the worst fear of all, the unknown. Would I have cancer? Would it be contained? Would I need chemo or radiation? Would I die?
I expressed these fears to a surgeon during a consultation, as well as fears about losing my uterus. "At your age, you don't need your uterus," she said.
I stared in disbelief.
I may not need my uterus and certainly wanted the cancer gone, but there's grief, at any age, when losing part of your body.
What did help was a relaxation meditation CD, which I received from the pre-testing nurse at the hospital. I listened to it twice a day. The lulling voice guided me to relax every muscle, visualize my favorite peaceful place, and to see myself healed completely. What also helped was requesting that the anesthesiologist angel who had calmed me and spared me of side effects would be there again for my second surgery. After calling the hospital several times, he was there again helping me through it.
I had to find some way to de-stress, take control, and advocate for myself when so much was out of my hands. I no longer counted on good healthy choices, diligence and luck. I had to fight for my life and composure.
This happened four years ago. I don't yet have the survival markers that come with time.I could look back and point to something I could blame – suppositories of estrogen I was told were safe, not getting a biopsy sooner, my own anxiety that might have contributed to disease. But there's no point in trying to make sense of it. Even things that seem harmless often cause the most harm – air, the sun, Time, Love.
I put all blame aside when I had my first follow-up, knowing the pathology report had come back in my favor. The cancer was contained in the uterus, and now, thankfully, it was gone. No further treatment was needed.
I have stopped identifying myself as someone whohasa disease. I look back on it, rather than at it, as something I endured, passed through, made sure I wrapped my voice around by requesting truth, a hint of peace, and speaking up for what I needed. I'm moving on with some caution but mostly with faith. Like all of us who had to face unthinkable news, I'm counting on every challenge we confronted to strengthen, heal, and free us.
More Stories from Kinnected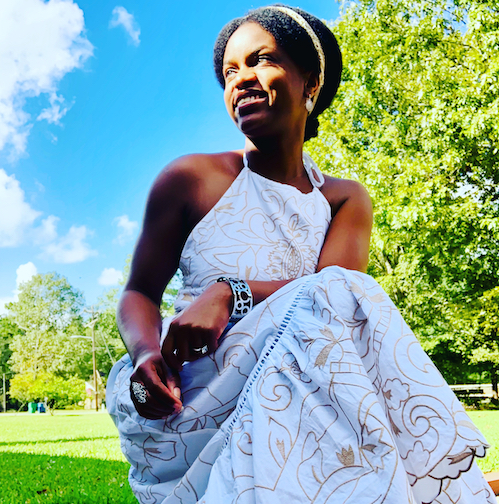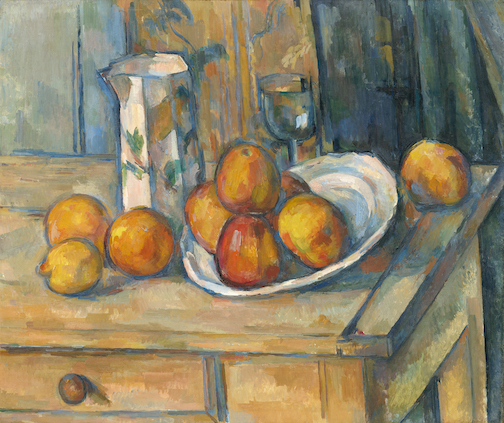 Coping With Grief
"For me, moving backward was the right direction." In a time when the pandemic is taking so many people from their loved ones, writer, Lee Norris, who became a widow in her early eighties, offers a three year's perspective to those who are just beginning the journey.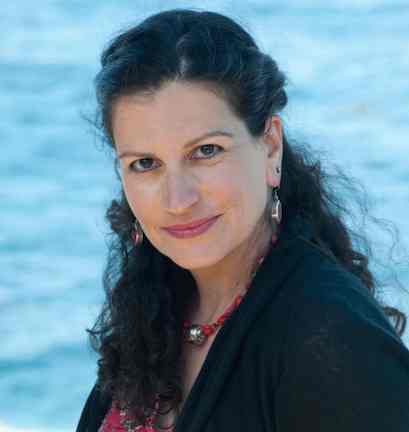 A Day in the Life of Nassim Assefi, Global Physician, and Public Health Innovator, Seattle, WA USA
It's a privilege and sacrifice to be a health provider in a time of public health crisis. While there may be greater occupational risks, it's deeply meaningful to be a helper and a gift to have the skills to take care of others. Health practitioners are human beings just like everyone else. We struggle with the same challenges--e.g. childcare, unhealthy habits, stress, and self-sabotage just like others do.