I'm stopped at a busy intersection when it happens: My eyes close, then open, and for a few long, blank seconds, I can't fathom how I got here. I can see the red traffic light swaying above me, the plastic flags fluttering brightly over the used car lot. But everything feels remote. I could close my eyes again, I think, and the world might disappear. I'm tempted to let it.
Fatigue presses on me like a weighted blanket. From beneath it, a thought emerges: No. I am on a four-lane street, at the wheel of a one-and-a-half ton vehicle. Soon the light will change. I need to wake up.
"Stop," I say aloud, suddenly afraid. "Just stop this." I don't know who I'm talking to. But at the sound of my voice, the unreality recedes infinitesimally.
I switch off the radio, stilling the soothing saxophone music. The light changes. "Turn right," I instruct myself, clutching the wheel like a terrified old lady. "There's the Safeway, keep driving." I narrate myself home like this, the sound of my voice tethering me to the car, the road, the world. When I get inside, I climb into my son's bunk bed and close his blackout curtains, but I don't sleep. I can't sleep. That's the problem.
---
"Are you anxious about anything?" asks my doctor, not for the first time. She's a bit younger than me, a mother; I like her. What I don't like is this focus on my anxiety. I am untroubled by anything except my inability to sleep. Admittedly, it's making me crazy.
"Nothing going on at home?" she presses.
My beloved grandmother died. I endured my parents' bitter, protracted divorce. My Peace Corps journal was stolen, along with my backpack, en route from Casablanca to Dakar. A man I loved didn't love me back. I had a terrible time breastfeeding. That's it. Those are the worst things that have happened to me. My litany of woe is minor. My life, relatively speaking, has been a cakewalk.
"Nothing," I tell her. "I'm a very lucky woman."
But ten days ago, three hours after I went to sleep, I felt myself swimming unexpectedly up to consciousness. Beside me, my husband slept on. Out in the backyard, the wind stirred the heavy dark branches of the fir tree. Any moment now, I thought, I would dive down, back into sleep. Instead, I lay stranded on the surface.
We all have our strategies for this. Mine is reciting "Kubla Khan" in my head. Invariably, I'm asleep long before I get to the damsel with the dulcimer. This time, depressingly, I made it all the way to the end. There was Coleridge, ecstatically drinking the milk of paradise, while I watched the red numerals of the digital clock progress inexorably from two to three to four to five. Wakefulness felt like a door jammed open, and I couldn't shut it.
It happened again the next night, and the next, and the next.
For years now, whenever my friends and I kvetch about our kids, someone always puts things in perspective: "Yeah, but at least they sleep through the night." There's a collective shudder. Like our memories of labor, the subsequent sleep deprivation is still disturbingly vivid. But that was a decade and a half ago. I was too old for this. By the fourth morning, I was queasy, snappish, fumbling for familiar words like a stroke victim. After ten days, during which I averaged three hours of sleep a night, I went to the doctor.
And really, I assure her now, nothing is troubling me. I explain about my loving husband, my healthy children, the work I enjoy, our generous health benefits. Even in my present affliction, I am fortunate: I work from home, so neither my freelance clients nor my bosses at the literary magazine can see me, haggard in my pajamas every afternoon, laboriously improving sentence flow.
My doctor prescribes a sedative and tells me to take it for a week, in the hope that this will re-set my system. At home, I shake one of the tiny white pills into my palm. It looks harmless, but I regard it with trepidation. I enjoy a glass of wine, but except for that one time with the marijuana cookies—all right, and that other time with the mushrooms—I have avoided mind-altering substances my entire life. Not out of moral qualms, but because they make me uneasy. This little pill is going to do something to my brain, something I can't predict, and that scares me almost as much as the prospect of not sleeping. But I'm desperate. That night, I take the pill and go to bed. As always, my husband falls asleep in three minutes. I wait in the dark, listening to him breathe. Fifteen minutes later, I feel an unclenching in my body. A heaviness steals into my mind. Then it's morning.
A week later, well-rested, I go to bed without taking the little pill. "You'll be fine," says my husband. Three minutes later, he is asleep. Three hours later, I am not. I try again the next night. But nothing has been re-set. Like a record with a skip, my brain wakes up at one a.m. each night, and nothing I try moves the needle back into the groove.
---
"This medication can be addictive," my doctor emails, when I report back to her. She tells me I can take up to three doses per week, and we arrange a follow-up two weeks from now.
"So that's it. I'll only sleep three nights out of seven," I tell my husband.
"You don't know that for sure," he says.
I am too disheartened to believe him. But I pull myself together and try to think strategically. Which nights to take the medication? Sunday, for sure, so I can drive my son to cello on Mondays without killing anyone. Friday and Saturday, for a good weekend with my family? Or midweek, so I can work a few days with a clear head?
"It's the Sophie's Choice of insomnia," I wail.
Immediately I feel guilty. Somewhere in Syria, a woman like me lies sleepless, wondering if the bombs will fall on her house tomorrow. I should think about her. But the insomnia has demoralized me with unnerving swiftness, shrinking my focus to my own exhaustion, and little else. If the universe is testing me, I am failing.
---
A few days later, driving home from the grocery, I nearly hit a biker in an intersection. Appalled, I register his shocked face through the windshield. After that, I stop driving. My husband drives me to book group and picks me up. He arranges to take a morning off work for my next doctor's appointment. One evening, I overhear him telling the kids to be extra patient and not argue so much, Mama's having a hard time. I should be grateful. I am grateful. But I'm sick of feeling so damn pathetic.
I dread going to bed now, knowing that three hours is all my brain will allow me to rest. The moment of waking is the worst, the defeated awareness that it's happened again; and then the despair as the dark hours pass, and the sky lightens, and the birds start up. If I could just make it to two a.m., I think, instead of one. But I never do.
I get used to moving sluggishly through the days, dazed and bewildered most of the time, yet performing basic functions all the same. I make school lunches, cook dinner. I don't feel hungry myself, though. On a hunch, I try on a dress that's been too snug for a while, and it zips up effortlessly. I stare at myself in the mirror, at my hips and breasts, outlined by the thin green fabric. Despite my pallor and unwashed hair, and the thick, smeary glass through which my brain seems to perceive everything these days, I look hot. I'm too tired to decide whether this is hopeful or disturbing.
---
One night, after lying sleepless for three hours, I sit up and begin to cry with exhaustion. My husband wakes up and puts his arms around me. "Fucking Dick Cheney," I sob. "He's sleeping through the night. Why can't I?"
At our house, when anyone is stricken by mysterious, troubling ailments, it is the custom to bitterly invoke the architects of America's middle eastern wars. It began years ago, when my husband threw out his back while reaching innocently for a sock under the bed. "George Bush is killing thousands of Iraqis every day," he railed then. "Why isn't he immobilized on the floor with an ice pack?"
I nodded in commiseration. W. was undoubtedly enjoying robust health, the bastard.
Now, my husband reaches over and turns on the light. "Let me make you some warm milk," he says.
"I tried that last week. It won't do anything. Just go back to sleep, one of us has to feel normal around here."
"Nope," he says, undeterred by my grumpiness. "You're my partner. If you're awake, I'm awake. I'm going downstairs, and you can't stop me."
Five minutes later, he returns with a mug of milk. It is sweet with honey, and I tear up again, grateful to be married to such a mensch. Then I lie awake the rest of the night.
---
Who pays thirteen dollars at the hippie mart for a tiny bottle of organic passionflower extract? People like me, that's who, desperate people who've heard that this elixir will make them sleep. Dutifully, I dispense forty drops of the amber liquid into two ounces of water and down the mixture at bedtime. It tastes grassy and unpleasant, but that, I tell myself, is a small price to pay if it works. It does not work. Neither do calcium and magnesium, melatonin, multivitamins, sleeping in a different room, napping during the day, hot baths, or staying off the computer before bedtime.
"Maybe you need to relax," says my husband. "Come on, let me just…"
That doesn't work, either.
---
One morning, after my usual three hours of shut-eye, I pause in the doorway of my twelve-year-old's room. He's reclining on his beanbag chair reading Origami Yoda, his floor littered with dirty socks, old Spanish worksheets, a couple of remote controls, a hot glue gun, and innumerable bits of other detritus. A surge of annoyance slices through my fatigue. "For the love of God, clean up this damn mess," I snap.
The insomnia has produced two regrettable side effects: Everything irritates me, my children most of all. And while those children have long been forbidden to utter even the words "crap" and "suck," in my presence, much less their saltier four-letter brethren, I myself now curse like a motherfucker. At first, the boys are impressed by the impact of sleeplessness on my formerly prim vocabulary. But soon enough they become amused, and then—to my aggravation—patronizing.
Now, my son looks up at me pityingly. "Did you forget to take your pill last night? Jeez, you need to chillax."
If anything is more infuriating than intractable insomnia, it's being told to chillax by a sixth grader.
"Don't you say that to me!" It's the wrong battle to pick, but I can't stop myself. "Chillax? That's not even a real word. Goddammit, I'm an English major! We have standards around here." (I actually say these words.)
My son waggles a reproving finger at me. "Don't be a swear bear," he says sweetly.
A what kind of fucking bear? I am way too tired for this, but getting mad at him makes me feel less catatonic. "Clean up your room," I shriek. "Now!"
He regards me solemnly. "Anger and hatred to the dark side only lead."
---
Because I know exactly how suggestible I am, I do not seek advice from the Internet about my insomnia. Until the day, a couple of months into it, when I do. And there, buried deep on the fourth or fifth page of results, I find it: proof that this was indeed a terrible idea. It's a reference to a New Yorker article I read fourteen years ago but have forgotten until this moment, the story of an old Italian family, some of whose members lose the ability to sleep in middle age. For generations, no one has been able to predict who will be stricken by the rare condition, and there is no cure. After several excruciating years of sleeplessness, each victim dies.
I try hard not to dwell on this horrible story. It's a very unusual condition, I remind myself. Also, I am not Italian. Although I am middle aged. And sleepless. When I tell my husband about the Italians, a look of mingled alarm and unease appears on his face, an expression whose specificity, after eighteen years of marriage, I have no trouble interpreting: He thinks I am losing it. I need to get a grip.
---
I tell my doctor that I'm depressed. She perks up. "Oh? And was this a problem before the insomnia?"
Patiently, I explain that I am depressed because I can't sleep.
"We could think about an anti-depressant. Sometimes it's hard to pinpoint whether insomnia is a symptom, or the main issue."
Do I really have to explain my perfect life? Again? I take a breath. She's trying to help, she wants a fix for me, and I want one, too. But depression didn't make me stop sleeping.
Maybe I'm cursed.
---
My doctor refers me to a psychiatrist specializing in sleep disorders.
"That's great," says my husband, when I tell him about the psychiatrist. "You're in the big leagues, now!"
"How can you be so damn cheerful all the time?"
"I'm sorry, did you want gloomy? Let me try again: A psychiatrist. Whoa. There is definitely something wrong with your brain."
"Oh, shut up."
"I see that smile."
---
At four in the morning, three weeks before my appointment, it occurs to me that this hopeless, unrelenting misery is what people contemplating suicide must experience. Suddenly, I cannot bear lying awake in the dark any longer. I get out of bed and email my doctor: "Three nights of sleep a week is unendurable. When I don't take the pill, I lie awake all night in despair. I can't work. I can't write. I nearly hit a biker with my car." (The biker was weeks ago, but what the hell.) "I cannot go on like this."
My email must have struck the correct note of desperation. Four hours later my doctor writes back, instructing me to just take the pill every night until I check in with the psychiatrist.
---
At my HMO, doctors work out of small gray rooms with florescent lighting, the only décor a queasily pinkish illustrated chart of the human body. Despite this, I cannot help picturing Dr. Sleep—as he is quickly dubbed in our house—behind an imposing mahogany desk. I've never even been to therapy, let alone a psychiatrist. If the pop culture of my formative years is to be believed, Dr. Sleep (aka Judd Hirsch in Ordinary People) will want to unearth some long-buried trauma that wakes me at one a.m. every night. Or he'll want to put me on drugs. Neither prospect is appealing.
As it turns out, Dr. Sleep operates out of a windowless gray room, just like everyone else at Kaiser. He has sandy hair and an air of mild-mannered bemusement, reminding me forcibly of the hapless Arthur Dent in The Hitchhiker's Guide to the Galaxy.
Dr. Sleep evinces little surprise as he takes my history. "And tell me about your mental state when you go to bed," he says, tapping at his keyboard.
It's been over three months since I have slept soundly without pharmaceutical assistance. Surely a bit of drama is permissible. "I feel like the Titanic heading into that final night," I tell him. "Doomed."
Dr. Sleep looks up from his keyboard, taken aback. "Oh, dear. That's not good."
I wonder what he expected me to say. His other patients must desperate, too. Or am I an extreme outlier? I renew my resolve not to mention the Italians.
Dr. Sleep scoots his rolling stool over to face me. I prepare for an inquiry into my murky past, or perhaps an evaluation of drug options. Dr. Sleep pursues neither of these avenues. "Do you bake bread?" he asks benignly.
I stare at him. As a matter of fact, I bake bread every Friday. But what can that have to do with anything?
"Think of your sleep as a ball of dough," Dr. Sleep says, cupping his hands as if he's holding one himself.
"Okay," I say hesitantly. I imagine my challah dough: warm, heavy, eggy. Is this some visualization mind trick?
"You want your sleep to be compact, like a ball of dough," says Dr. Sleep. "You want it to be compressed into just eight hours." He moves his hands, as if firmly shaping the dough into an eight-hour ball. "When you stretch it out" — he moves his hands apart — "going to bed early, sleeping late, it's like stretching the dough too far. It gets thin, full of holes, loses its integrity. That's what you've been doing."
Dr. Sleep is going to put me on a behavioral plan to compress my sleep, he tells me. That will fix everything.
"But I barely have any sleep to compress," I protest.
He waves this away and explains the plan. Its main point involves breaking my mental association between wakefulness and being in bed. I am to stay away from my bedroom, except between the hours of eleven p.m. and six-forty-five a.m. At night, I am not to lie awake longer than twenty minutes at a time. After that, I must get up, go to another room, and engage in a "non-stimulating activity" until I feel sleepy. Then I can return to bed again. I am to repeat this as many times during the night as necessary. Also, I will cut my medication dose in half. The plan sounds implausible and exhausting, but I nod as if Dr. Sleep is handing me into a life raft, because maybe he is.
"You can read during your waking periods," he tells me. "But nothing engaging. Do you have any boring books?"
I picture my biologist husband's shelf of science texts. Yes, I tell Dr. Sleep, I certainly do.
That is how I find myself in my office at one-twenty a.m., headlamp shining on Mammals of the Pacific States by Lloyd G. Ingles. The first section of this heavy tome is devoted to teeth. I read about the tribophenic theory, which posits that our ancestral reptiles had molar cusps that migrated somewhere else in the jaw. I wait to feel sleepy, but even though this is possibly the most boring material I have ever read, I am wide awake. Eventually I yawn and go back to bed. I lie awake for another twenty minutes, then return to the office, and Ingles, and his damn teeth. This goes on for the rest of the night. By dawn I have gotten up and down a total of six times and advanced to the marsupials.
That morning, I fill in the chart Dr. Sleep gave me to track my progress: time in bed, number of times awake at night, final morning wake time, and so on. "This is the one you want to watch," he told me, pointing to the space on the chart marked: TOTAL minutes/hours awake during the night. I pencil in four hours, forty-five minutes. In the box for notes, I scrawl: depressing and pointless.
But what else do I have? Half the medication is not enough to knock me out, so every night I follow Dr. Sleep's plan, waking at 1, reading about mammals (Pacific shrew, vagrant shrew, dusky shrew, water shrew, marsh shrew, Inyo shrew, masked shrew, ornate shrew, pigmy shrew, gray shrew), not allowing myself to lie awake more than twenty minutes, scribbling my notes in the morning.
That first week, I run into an acquaintance in the park. We don't know each other well, but I find myself telling her about the sleep plan. "More like the Guantanamo plan," I grouse, demonstrating yet again the effect of sleep deprivation on my sense of perspective.
To my surprise, she confides that she, too, was prescribed this technique for insomnia. "It took a while, but it absolutely worked," she says. "You have to hang in there."
For the first time, it occurs to me that the plan is not some quixotic regime cooked up by Dr. Sleep, but an actual thing. A thing that might work.
On the sixth morning, I record something startling: although I got up to read four times, my total time awake was only two and a half hours. Even with half the medication, I got an astonishing five hours of sleep. By the end of the second week, my time awake has shrunk to one and a half hours.
My acquaintance was right. Dr. Sleep was right. Over the next month and a half, my sleep steadily improves. I go down to a quarter of a pill, then to no medication at all. By the end of June, nearly six months after the insomnia struck, it has vanished. The sleep plan was a life raft, after all, and now, incredibly, I am back on the mainland, with its rested, cheerful inhabitants, the weight of exhaustion lifted at last. This outcome is the result of science, I realize, in the form of a proven behavioral therapy. But it feels like something else.
It feels like luck: as random and inexplicable as the sleeplessness was.
---
I will never know why I suddenly stopped sleeping, just like I'll never know why cancer struck my grandmother, or my parents' marriage ended the way it did, or why my first baby wouldn't gain weight, no matter how much I nursed him. Possessions are lost, and love is sometimes unrequited, and we don't always get to know why. I don't believe that everything happens for a reason, not in the cosmic sense, anyway. If I did, I might conclude that insomnia was supposed to teach me something. Or maybe I would be less troubled by my knowledge that the Syrian woman is still lying awake.
I think about her now. I think about her every day. I think, too, about all the people who manage to meet hardship with dignity and grace and courage. Maybe the Syrian woman is one of them. Or maybe she isn't. Maybe she's more like me. Because when it came right down to it, I wasn't one of those people. Confronted with adversity, I was irritable, profane, despairing, and self-absorbed. In a real Guantanamo scenario, I would never be the gutsy captive, steadfastly refusing to betray her comrades. Deprive me of sleep, and you can have the plans to the Death Star.
But then, no one expected me to be a hero, least of all myself. I've stood on the other side of that line. I've been the one to hold it together, to carry more than my share of the weight. This time, someone did those things for me. Wherever she is, and whatever she's facing, awake or asleep, I'm wishing the Syrian woman the same luck.
More Stories from Kinnected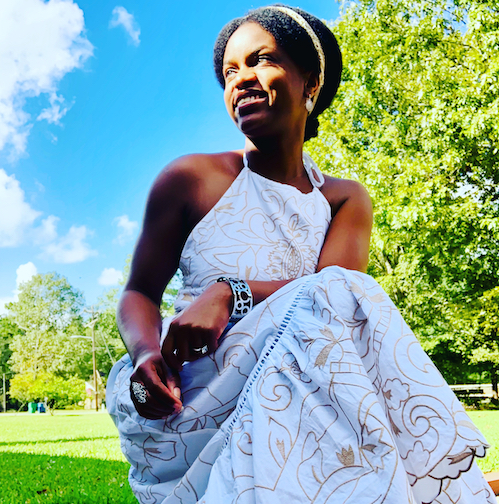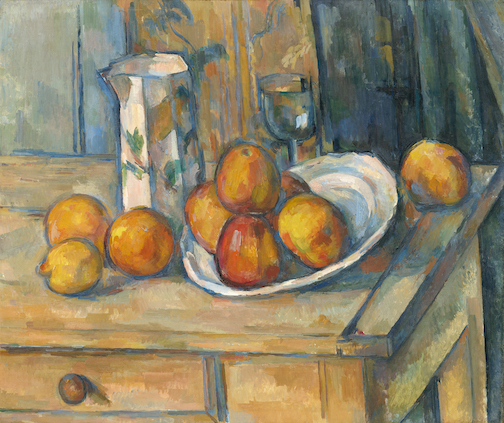 Coping With Grief
"For me, moving backward was the right direction." In a time when the pandemic is taking so many people from their loved ones, writer, Lee Norris, who became a widow in her early eighties, offers a three year's perspective to those who are just beginning the journey.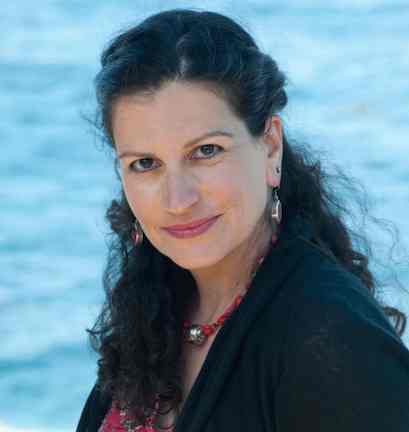 A Day in the Life of Nassim Assefi, Global Physician, and Public Health Innovator, Seattle, WA USA
It's a privilege and sacrifice to be a health provider in a time of public health crisis. While there may be greater occupational risks, it's deeply meaningful to be a helper and a gift to have the skills to take care of others. Health practitioners are human beings just like everyone else. We struggle with the same challenges--e.g. childcare, unhealthy habits, stress, and self-sabotage just like others do.